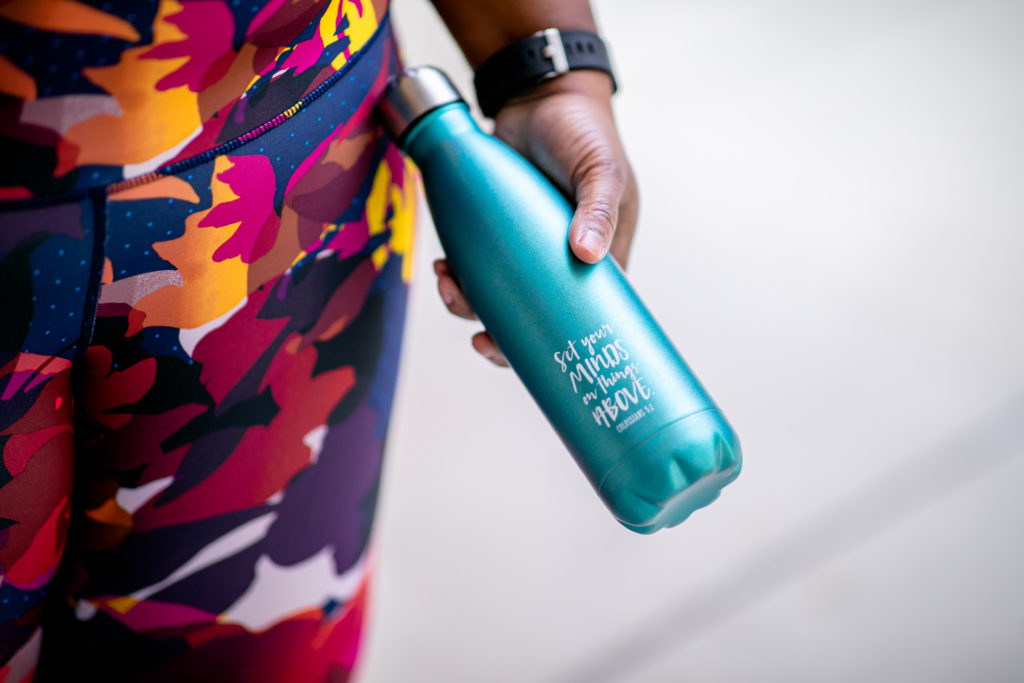 You've probably heard it all before. "I just want to lose five pounds!" or "I'm cutting out carbs to fit into a dress for a wedding!" These are just a couple of examples that show how most people think about wellness: just a number on the scale. And while some people may prefer to obsess over endless cardio, what works for other people might not work for you—and that's totally okay.
If you've ever lost your mojo, you know how important it is to honor your authentic self on your path to wellness. Because health is about more than just your weight. While physical health and fitness contribute to your overall well-being, wellness is about SO much more than that. Discovering what lights you up can be a powerful game changer to help you find your wellness groove. Learn how to look at your health from every angle to achieve a total wellness transformation that will leave your inner rockstar shining bright!
Mind over Matter
When people talk about wellness, there's one big thing that usually gets forgotten: mental health. Your mood, your attitude, and your mindset are huge factors in your wellness journey, so it's important to prioritize them accordingly! Instead of just ignoring your mental health, you have to put in the work and the effort there, just like you would at the gym. Whether that's meditating, talking to a professional, or taking time to do the things you love, mental health looks different for everyone. Take this as a sign to prioritize yours, no matter what helps put you in the right headspace!
Let's Get Social
Humans are social creatures, which means we naturally crave interaction. Make sure you're dedicating time to your friends, family, and significant other to foster your relationships and build those deep, long-lasting bonds. Instead of flying solo or letting your friendships fall by the wayside, try shooting out a quick note or checking in with your besties. Even a short text exchange or a quick phone call will recharge your batteries and help you approach your wellness in a more holistic way.
Working 9 to 5
You spend SO much of your time at the office, that it's only natural that your work life plays a big role in your overall wellness. Your relationship to your work shouldn't have to be toxic. Whether you're climbing the corporate ladder and angling for your next promotion or own your own business and are looking for your next big client, work seeps into every element of your life and can impact your wellness big time. Be sure to set healthy boundaries so you can stay focused on the bigger picture, decompress from workplace stress, and prevent burnout as you work your way to the top! And you don't have to do it alone—you can always get help or ask for advice when you need it.
Seeing Green
There's another aspect of wellness that people don't often think about: financial stability. If you're stressing about paying for your monthly expenses or are dying for some extra cash for that girl's trip, it all plays a major factor in your outlook on wellness. Be sure to take your cash into an account and get all your ducks are in a row to help you feel more in control and set up for success. Whether that means opening a retirement account, automating your monthly savings, or creating a monthly budget, take small steps that will help you feel more in control and ready to crush your financial goals.
If you're ready to think about wellness in a whole new way, you've come to the right place! At Idem Spark, we use our Ka-Isang Method based on the Nine Essentials to Achieving Total Health. This paradigm shift will transform how you think about health and wellness and give you the building blocks you need to create a healthier overall lifestyle.
Instead of just assessing your wellness by a single number, use a multifaceted approach to truly get the holistic wellness you deserve—it's your time to take control and get your sparkle back!
Sign up today for our new one-on-one coaching program that will teach you to work your wellness journey at each and every stage so you feel confident, focused, and energized like the powerhouse that you truly are!