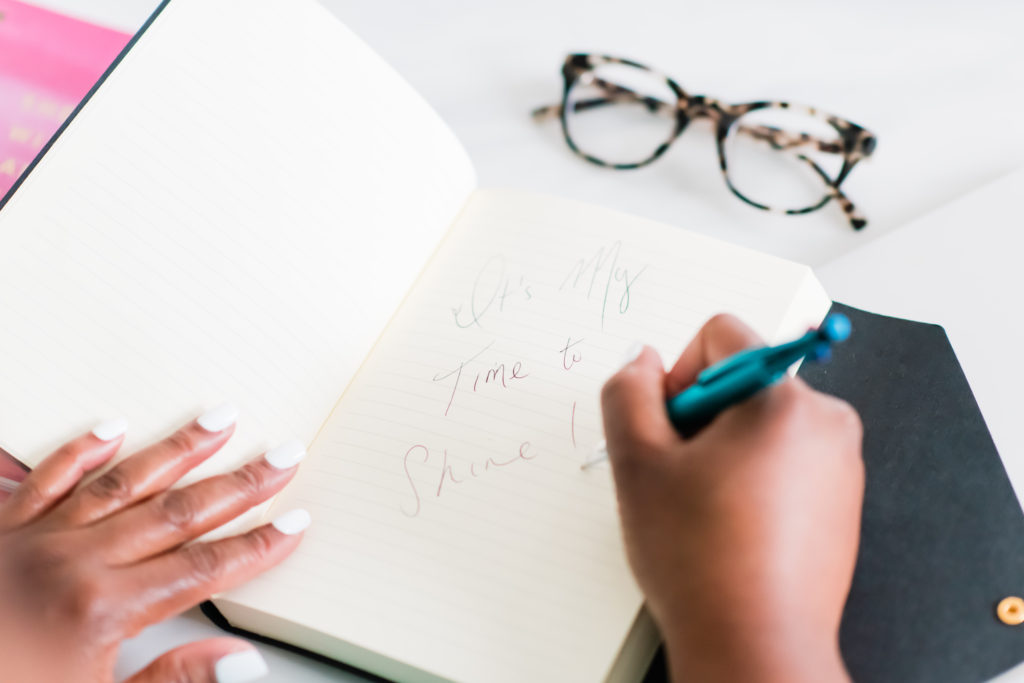 If you're looking to level up your wellness, you've come to the right place! At Idem Spark, we're on a mission to help women get their mojo back by taking the reigns on their own wellness. Whether you're working your way to the top in your career or want a more holistic approach to your health, we're here to give you the tools you need to start your own journey on the right foot.
Our two membership programs are specially tailored for powerhouse women who are sick of the status quo. Instead of settling for the way things are, if you're ready to take back your health or kick butt in business—without sacrificing your own wellness along the way!—we've got you, sis.
Learn more about each of our rockstar-approved programs to help you choose the one that's aligned with your own wellness goals, and then get going!
Career Swagger Sessions: HiiT Consultations for your Professional Life
If you want to go further in your career, it's time to get your work-life in shape! If you're hungry for more and have already ticked off all of the boxes, take things to a whole new level so soon, you'll be calling the shots in your career.
That's where Career Swagger Sessions come in. These private, one-on-one consultations with Idem Spark's founder Anniedi Essien are designed to accelerate your career growth and help you focus on the moves that make the biggest impact.
From defining your goals to establishing the bold steps that will get you there, you'll be able to say "See ya!" to your sky-high stress levels and "Hey there!" to your dream job—all without sacrificing your health along the way.
Our Career Swagger Sessions are perfect for you if you like solo time or small groups. Instead of workshopping your goals with a crew, you'll look inside and, with our executive coaching, invest your energy and effort into your personal growth and professional development.
If you're ready to tackle your career with confidence and chart your own course, the Career Swagger program has your name all over it. Get onto the career fast-track and design the career that you've always imagined.
Sound like you? Sign up for your Career Swagger session now!
The Band: A Wellness Mastermind Program
Unlike the Career Swagger Sessions where you're rocking a solo journey, The Band is all about rockstar boss ladies lifting one another up to reach for the stars. Built to help powerful female leaders connect to a community of ambitious sisters, The Band looks at your health holistically. It helps you get clarity on your goals—professional and otherwise—and defines the vision, path, and steps you need to make them a reality.
By approaching your wellness using the Nine Essentials to Achieving Total Health, our Ka-Isang Method helps you shift your paradigm. The Band walks you through each stage of the wellness journey step-by-step so you can regain harmony between your health, career, and happiness.
If you're more into individual sports than being on a team, The Band might not be right for you. Designed to create sustainable healthy habits and help you find your people, The Band's supportive and inclusive network doesn't deliver quick fixes based on questionable fads. Instead, it helps you see that lasting change is possible when you elevate your wellness game using evidence-based strategies for success!
Ready to jump in? Sign up today to get started.
No matter which program seems right for you, Idem Spark is here to help you along your journey. We'll empower you to slay your goals and get your sparkle back, so you can let your ambition shine through. All you need is the right tools and support so you can rock out with confidence and be the ambitious goal-getter you're meant to be!