The Idem Spark Way: A center for executive coaching for C-suite execs, entrepreneurs, and women in leadership looking to level up.
At Idem Spark, we do things differently. Everything we do is grounded in the knowledge that you can—and SHOULD—have it all. You can make an impact that is in line with the fire inside your belly. Your influence can extend beyond the walls of your organization. You can (and must!) take care of yourself in order to do great things. That is why we offer specific resources that provide business & consulting for women.
It's not a secret that the collective wellness of the world has taken a massive punch to the gut in recent years. But our de-prioritization of personal health and wellness in favor of corporate climbing and care taking has long been hard to shake. At Idem Spark, we're helping C-suite executives, entrepreneurs, and emerging leaders reimagine how they think about their work-life harmony.
Wellness isn't just a glossy add-on that you get as a reward once you land your dream client or finally make the "right" amount of money. Everyone is deserving of filling up their own wellness cup, all the time, even you grow and evolve in your career. Don't wait until you've reached your idea of success to prioritize your own wellbeing! 
At Idem Spark, we're applying business strategies to wellness problems to help you elevate your influence, impact, and income without sacrificing your health, wellness, or joy. Join us and see what our business & consulting for women has to offer!
Center for Executive Coaching
Anniedi Essien is a Chief Swagger Officer, Health Disruptor, and Keynote Speaker dedicated to improving the well being of individuals, organizations and communities. 
A visionary strategist, Anniedi took a look at the current state of affairs for women in the workplace and said, "eff this." She imagines a future for women in which we do not have to choose between well-being and living our wildest dreams. She believes we need inclusive spaces that are designed with our holistic wellness in mind that empowers us to have it all. 
Anniedi knows firsthand what it looks like and feels like for life to be absolutely disrupted, but for the better. The pandemic flipped her professional world upside down and put her on a path that is fully aligned with her passion and purpose. She is on a mission to help other rockstar women do the same through business & consulting for women.
She was a burnt out, busy exec battling a barrage of health issues. A layoff sent her straight to rock bottom. So she picked herself up and asked, "what's next?
She lost 50 lbs, got herself together, and regained the sparkle in her eyes. Vowing never to let herself be dulled or lulled again, she put her 20-year corporate wellness experience to work and launched Idem Spark. 
Her work on social determinants of health has been recognized by the American Association for World Health / World Health Organization. Anniedi is an avid karaoke and yoga enthusiast.
Our Mantra is "Life is a Song. Your Body is an Instrument. Play it Like No One's Watching."
Using our Mind, Body Swagger approach, our comprehensive training, consulting and workforce well-being services guide organizations on their individual and collective paths to wellness.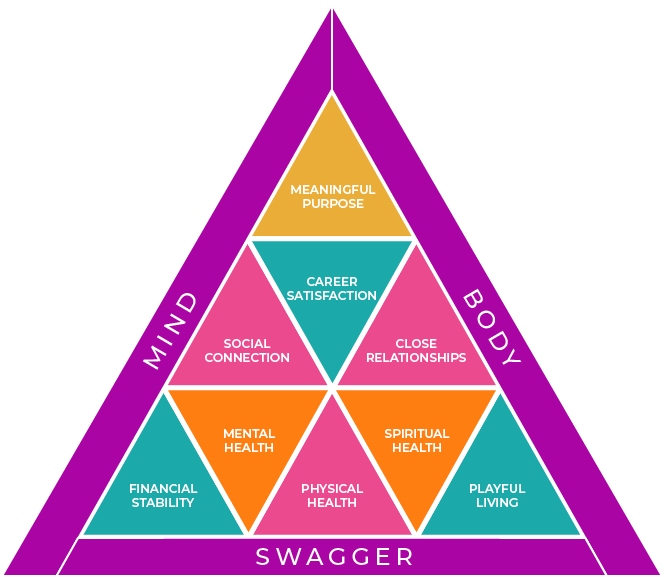 Our signature Ka-Isang Method guides you through each step of your transformation journey by applying a holistic wellness approach so you can make your career and your health sustainable.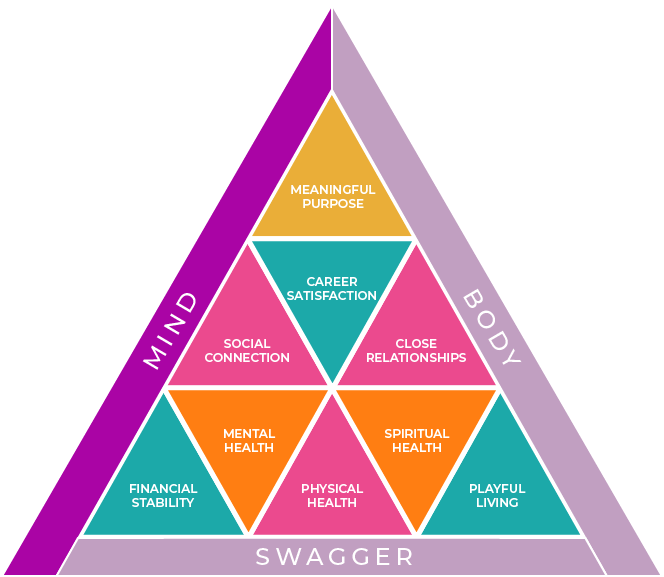 Focus your mind and prioritize your goals using our Nine Essentials of Total Health so you can establish a playbook to achieve your personal and professional ambitions with greater ease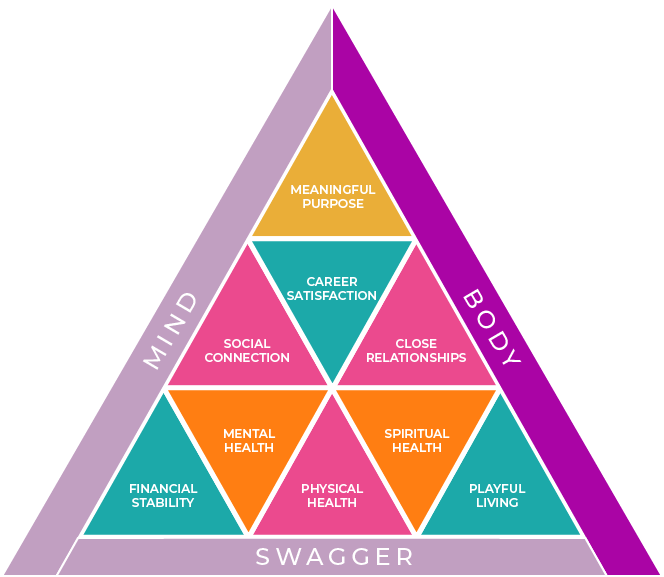 Create a strategic action plan to increase your impact, and align your passion, purpose and profits by identifying what needs to change to get you to the next level as you play to your strengths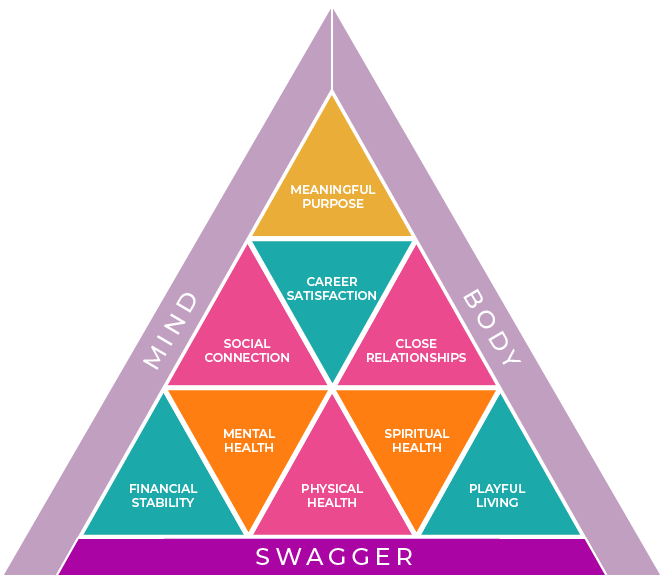 Own your identity by pumping up the volume on your confidence and develop an authentic leadership style that will set the stage for success in creating the career or business of your dreams
Now that you've gotten to know a bit more about us, check out the ways we can work together to make what's next work for you.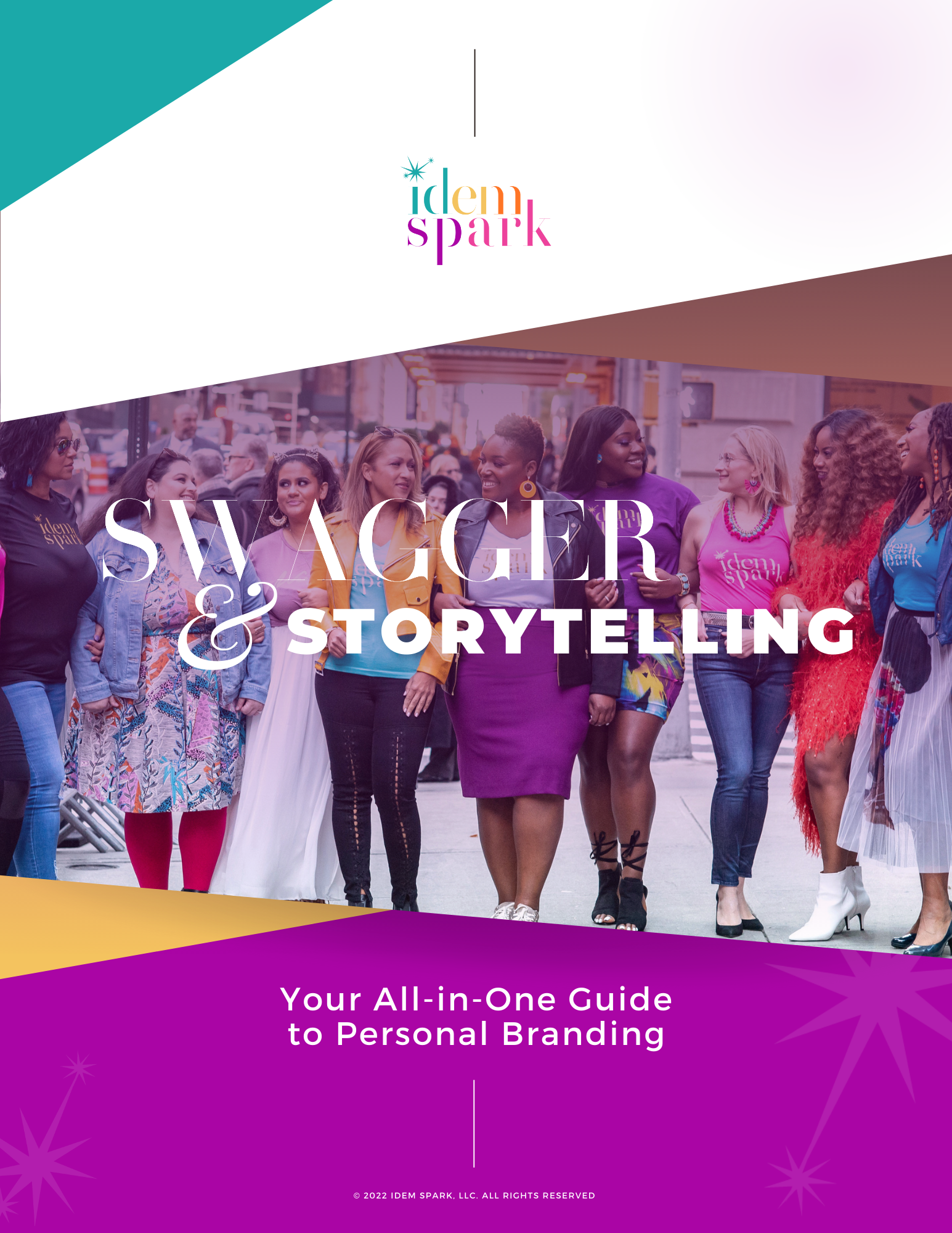 Get your Swagger & Storytelling Guide!
Personal branding is more than just a business buzzword.  You are the special sauce! Yet, whenever you are seeking to grow your biz or career it can be hard to know where to begin to effectively communicate your unique value. I'm giving you the inside scoop with this no-cost guide to your polish your next big pitch with plenty of swagger!!!