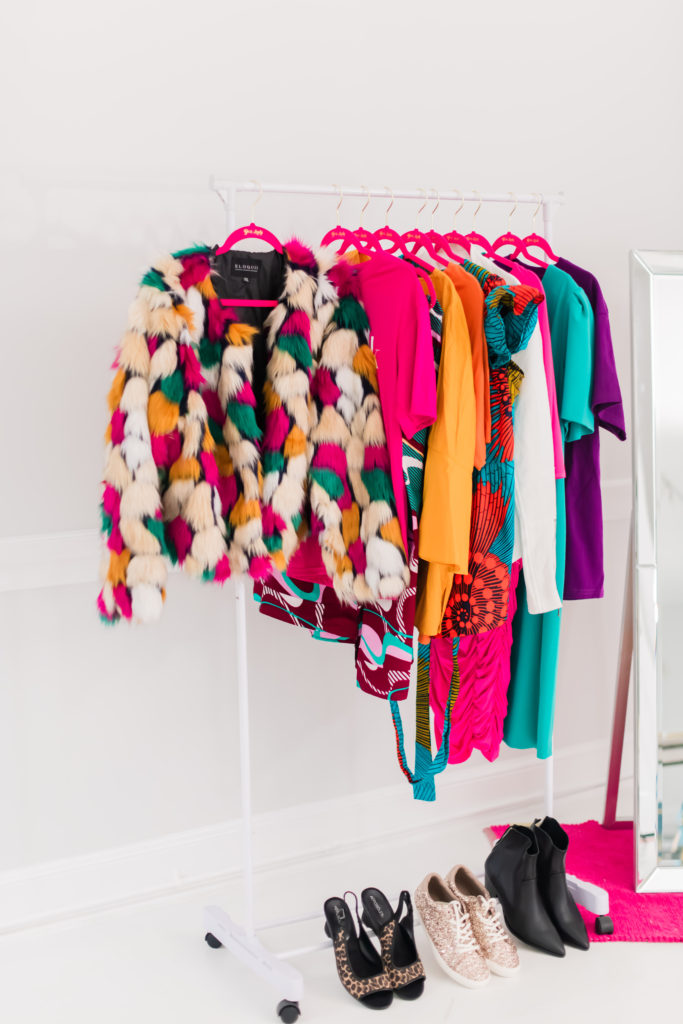 Although your current work uniform may be sweatpants and a cozy tee, now is a great time to nail down your unique style and develop your personal brand. Studies show that what you wear has a significant impact on how you feel about yourself.
If there's anything we can do in these trying times to pick ourselves up, then we're in, so pull out those sparkles, baby! Check out our tips for setting your own style and finding ways to feel great about yourself through clothes you adore.
Your closet is your oyster!
Curate Your Closet
Take a deep dive into your closet and get down to business. On your next rainy afternoon, go through every item in your closet and ask yourself, "If this piece were in a store right now, would I buy it?" If the answer is no, it's just taking up precious real estate.
Now, organize those pieces in a "donate," "sell," or "swap" piles. Items that you wish to donate can be brought to a local women's shelter. Workwear that you've long grown out of can be given to women looking to go on interviews and get back into the workforce. "Sell" pieces are those that might have been more expensive, but you're not feeling them anymore or looking to take your style in a different direction. There are a ton of online clothing marketplaces where you can sell your pieces and walk away with a great price. Lastly, plan a clothing swap with your friends, you can send them pictures and swap some items to give them a second life.
Mood Board Madness
Got another rainy afternoon on your hands? Time to get the creative juices flowing. Create a mood board from Pinterest images that set the tone for where you want to take the next chapter of your style playbook. This is a fun activity and a great first step in making over your style. Focus on colors, patterns, textures, and accessories that you feel most drawn to and create a mood board that evokes those feelings. Now, you'll have something to reference when you next go online shopping and will provide some direction for your search. Retail rabbit hole, be gone!
Get Help from the Experts
As a VIP Idem Spark member, you'll get access to our Dream Team of advisors, including a personal stylist. Get the help you need from a professional who can help you guide your personal style so it just feels like you. Get your swagger back and amp up your look thanks to the help you need.

It's time to spark your swagger! Book a Swagger Sesh today.