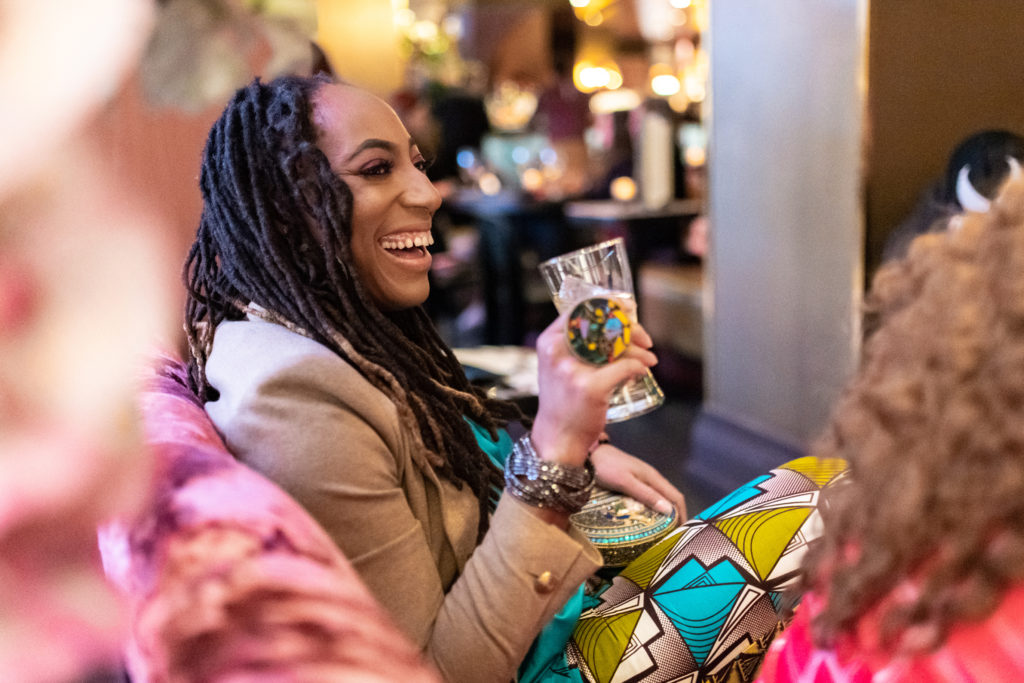 These challenging times are only bringing more stress into our lives as we face a global health crisis and escalating social justice issues. The only certainty is our use of "these uncertain times" in every email intro. Oof.
The necessary shift in the way we look at the world and dramatically alter the way we live our lives is nothing short of overwhelming. Luckily, you've come to a place that's in the business of finding silver linings (yoga pants on repeat!).
These difficulties can take a dramatic toll on our minds, bodies, and overall well being. Check out our guide for finding your groove amidst the madness to keep you informed—but not bogged down. So put on your best dress (or stretchy pants), and give yourself some grace.
Find Your Support Style
We all manage our stress in different ways, so it's important to acknowledge that everyone deals with anxiety differently (if it's in the form of ice cream, we hear you). It's imperative to nail down how you best tackle stress in order to survive and thrive amidst uncertainty.
Figuring out the best way to beat stress is a great start, but also learning about how others deal with stress can help you better support your friends, colleagues, and community. It might even come in the form of celebrating little wins, like scoring that last bottle of hand sanitizer!
Connect with Others That Make You Feel Supported
Whether with a group of women at work, your inner family circle, or your closest friends that know you best, find comfort with those that share your values and concerns. It can be immensely helpful to confide in people you trust, and in turn, people who will let you know when they need to be lifted. Chances are they can relate to Netflix binges and no-bra syndrome, too.
Enduring the highs and the lows with a trusted support group can alleviate some pain in times of tragedy, and it can also be a great place to brainstorm ideas on how to take action. Bonus points if you need to break open champagne before you get started.
Give Yourself a Break When You're Feeling Down or Distracted
The stressors of today demand so much of you that it's almost impossible to perform at your best, 100 percent of the time. Know that it's okay if you're lacking energy or motivation (or need a power-nap at 11 am), and these feelings have no reflection on your self-worth.
When there is so much on your mind, be kind to yourself—you're doing the best you can. Pare down your to-do list and don't beat yourself up if you can't check off everything you once could. Take a walk, move your body, and take time for rest and relaxation.
Get Social to Support Others
It's really difficult for driven, career-oriented women to sit back and not be a part of the conversation when they witness hardship or injustice. If that sounds like you, you're in good company! Sometimes the best way to get through hard times is to join forces in helping others who are most in need.
What are the causes you're most passionate about? You have the power to be the change you want to see in this world. Carving out time in your schedule to make a greater impact in your local community can be a real game-changer for expanding your sphere of influence.
If you're looking for the support you need to get your mindset back on track, book a Swagger Sesh today!