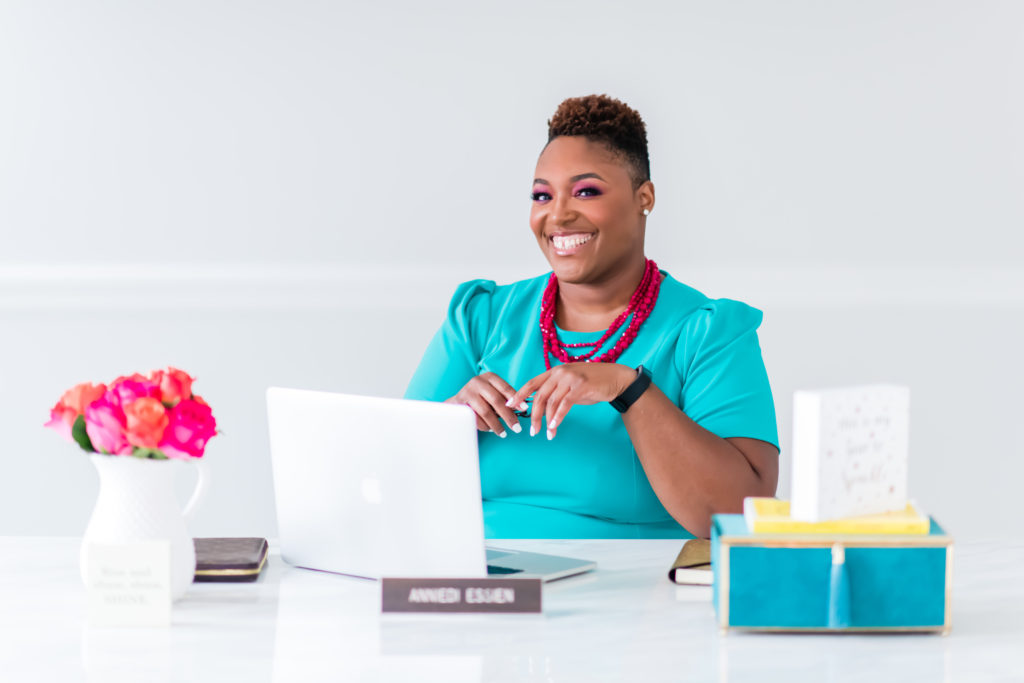 Tired of spending hours scrolling through social media and engaging with content—but then having nothing to show for it? Us, too. Instead of doom-scrolling through endless reels, posts, and stories and spending your time and energy on creating social-first content, we've got a better method to get your B2B thought leadership out there.
Creating ownable content helps you stay relevant and helps corporate buyers find you in a sea of potential partners. Read on to discover why developing a digital presence is vital to creating a thriving B2B biz that attracts more corporate clients!
Social Media Isn't Sustainable
We all know and love social media. Platforms like TikTok, Instagram, Facebook, Pinterest—the list goes on—are amazing ways to connect with like-minded peers, engage with your friends and family, and even promote your biz. But as more social media platforms emerge and their algorithms are continually changing, it can be a challenging place to own your authenticity as a B2B thought leader.
Part of the problem is that you don't own any of your social media accounts. The platforms can do whatever they choose on a whim, from shutting down accounts to folding completely, making it a somewhat risky spot for biz owners to put all their eggs in one basket.
Another downfall of social media is the always-refreshing nature of the feeds. While you might create an amazing, insightful, must-watch reel, it only has a lifespan of a day or two before newer, fresher content is on the scene. So how can you make a lasting impact with your B2B thought leadership? The answer is to look outside social and put energy into content that has more longevity and reach. That easy you can get off the nonstop content hamster wheel by working smart once.
Build Long-Term, Ownable Content
Instead of spending hours trying to crack the code in creating 30 seconds of fame in a viral post, invest your time and effort into content with a longer shelf life. Podcasts, a blog, a website, and speaking engagements are all effective thought leadership outlets that let you showcase your genius—AND let you promote yourself over and over outside of the short-lived cycles of your social media platforms.
Making your mark online makes you more searchable, helps you own your authority, and allows others to share and learn from your content on their own time. Once you create a podcast or post, you can also share it to your social profiles for cross-channel engagement that gets you further than just the social post alone.
Let B2B Thought Leadership Do the Work for You
The B2B world doesn't run large-scale transactions on social media like B2C companies that drive consumer purchases via their website or TikTok shop. Instead, they use online content like websites, blog posts, YouTube clips, LinkedIn presence, and past speaking engagements to gauge the validity of potential partners. That means that before a buyer even pops into your inbox, they've done a lot of the legwork themselves to move through the sales funnel on their own.
If you're not creating B2B thought leadership beyond traditional social channels, these corporate buyers might never know what they're missing! Creating a robust digital footprint and demonstrating the ROI you offer your prospective clients makes the sales process faster, more efficient, and more effective. Leaning into this method of thought leadership makes it easier for clients to say "Yes!" when that proposal lands in their inbox.
Ready for some more timeless tools to level up your B2B thought leadership?
Check out the trainings in our Swagger Shop to help you attract more corporate clients so you can secure your next 5, 6 or 7-figure corporate contract without working more hours each week!