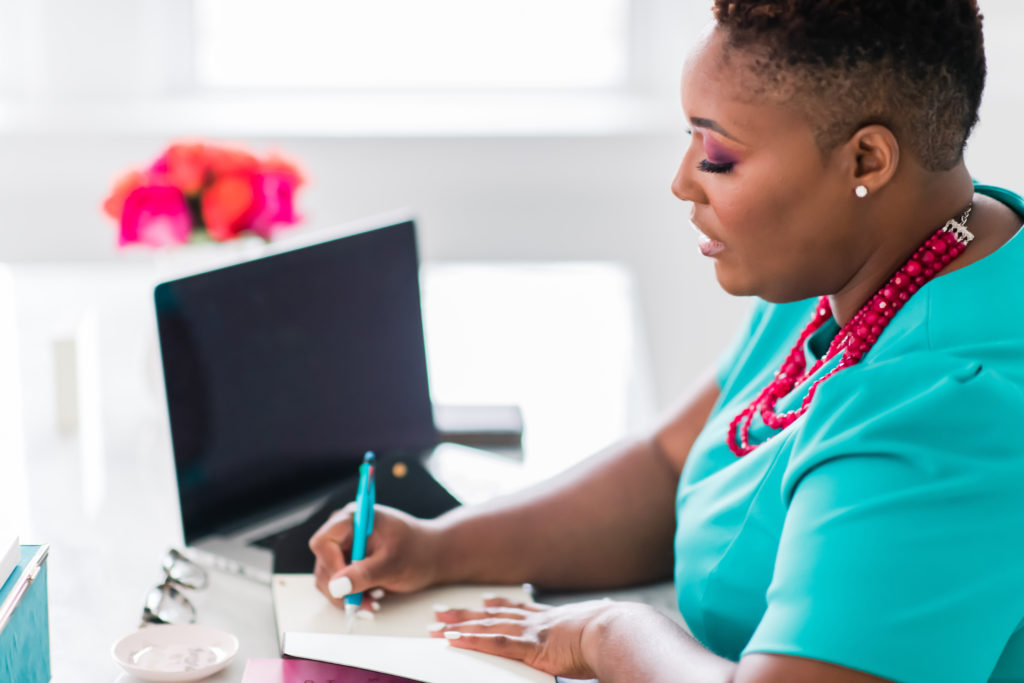 B2B sales strategies that are slaying the game don't just rely on luck. They study the voice-of-customer data and insights it takes to truly understand the most important part of their biz: their B2B target audience!
Before you spend time updating your offer or revamping your corporate pitch, be sure you know your target audience inside and out. Read on to learn more about our tips and tricks for finding more corporate clients!
Understanding Your Target Buyer (or Buyers)
We'll let you in on a little B2B secret: you're not always chasing just one buyer. In B2C sales, it's easy to identify a single audience group because you are selling to individual consumers. But in B2B, there is typically a much more complex and nuanced buying process when you are pitching larger corporations. 
Within any organization, there are usually multiple decision-makers that need to buy in before they sign on the dotted line. Depending on your industry and your offer, you may need to target specific groups or leaders—in or outside of the C-suite. While those at the top of the food chain are obvious targets, don't forget that they may have delegated decision-making. Don't discount their direct reports, like vice presidents, senior executives, or team leads more involved in the day-to-day operations. 
Do your market research to understand your industry and the key players within it. This can help you assess the structure of the orgs you're targeting and ensure your pitch gets in front of the right people. 
Adapting Your Offer to Your B2B Target Audience
Many independent consultants, professional services providers, and industry experts who seek to expand their footprint in the B2B market make the same major mistake. They focus on perfecting their offer before understanding their buyers. To make sure your offer resonates, you need to be in the conversation FIRST! Once you know who to hone in on, then it's time to adapt your offer and craft your pitch. 
Unlike individual consumers who may make an immediate purchasing decision based on emotion, B2B buyers are all about the business case. They don't limit their investment decisions solely to the emotional impact your product may have, like making them happy or making their lives easier. Instead, they will also want to see relevant data and insights. Show them why your biz makes sense for them!  
Often, a single player isn't making B2B decisions; it's more of a decision-by-committee style sale—which means you need to understand your B2B target audience's wants & needs when crafting your pitch to make sure it lands. Will it save them money on overhead? Will it help them drive revenue? Will it increase employee retention? Tell the story that not only makes sense for your own biz but makes sense for theirs.
Staying Top of Mind Through Relationship Building
People don't like to be sold to! This is a universal truth across B2B and B2C. Start the process further up the pipeline to make your life easier. Talk less and listen more to avoid a premature pitch that gets stuck in proposal purgatory.
Thought leadership, outreach, and networking are all ways you connect with your B2B target audience—before they're ready to buy! Foster these relationships by showing off your expertise, accepting speaking engagements, leveraging online platforms, and building an engaged community of like-minded peers. This helps you develop strong brand awareness. That way, when people are ready to buy what you're selling they'll come right to you! 
But not every lead is a good fit. When you're leading with your authentic self and embracing your inner swag, you've got to be sure that your values align with those of your corporate client! Otherwise, the juice might not be worth the squeeze. Use prospecting calls to determine not only if you're a good fit for the client—but if they're a good fit for you! When you're taking calls with prospects, it shouldn't just be about if you're a good fit for them. Consider if they're a good fit for you! 
B2B sales is a two-way street when it comes to sealing the corporate deal. Pick organizations that align with your vision and mentality to ensure that your work lights you up every day. That way, work won't feel like work. Instead, it'll feel like you're fulfilling your greater purpose with less stress and a whole lot more sparkle! What's not to love?
Ready to take things to the next level?
Identify your swagger score with our B2B Sales Swagger Quiz. Learn how to ignite your energy, find your groove and spark SALES with one of our Swagger School programs.