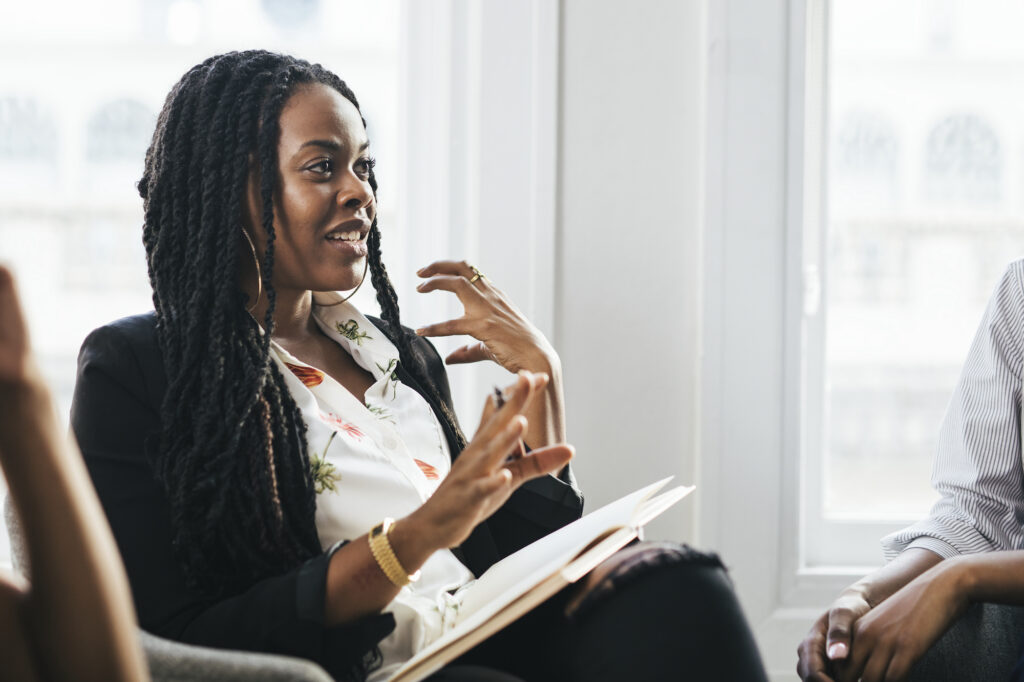 Whether you run your own B2B business full time or are hustling after-hours post 9-5 grind, growing your biz is the name of the game. As you gain more and more credibility and hone your proposal and pitches, more clients will be after what you offer.
But to scale sustainably, you must take the proper steps to set yourself up for success. Learn more about how to build a long-term business plan that allows you to exceed client expectations—without disrupting your work-life harmony!
Landing 6- and 7-Figure Contracts
When you're a B2B business owner, landing 6- and 7-figure contracts is your holy grail. Not only do they help put your biz on the map, but they help you connect with impressive clients, showcase your skills, and own your authenticity!
But while these large deals may leave you with dollar signs in your eyes, they have the potential to also be your downfall if you don't plan properly. Without the proper infrastructure, processes, and planning in place, you could end up missing the mark on your client deliverables.
Take an eCommerce business, for example. Imagine they go viral on TikTok and everyone is after their must-have items—but they don't have the backstock to meet the demand. They'd be left with a lot of unhappy customers and poor buying experiences, which could lead to a negative reputation down the road. And while you may run a B2B or service-based business, the logic is the same! Prepping to land those big contracts in advance is just as important as getting the client to sign on the dotted line.
Learn to Scale Smart
Once you've submitted a proposal to potential clients, there's one rule of business you must uphold to keep your stellar rep: you have to deliver on what you outlined in your proposal.
But when small businesses start to land these massive (and massively impressive!) 6- and 7-figure contracts, it means they're doing something right. But it also means that they often start to overspend as they try to scale. As money flies out the window, these biz owners will probably realize that what they're investing in isn't really helping their bottom line—instead, it's just barely keeping them afloat.
When you're constantly hustling to meet time-sensitive client demands, it doesn't give you the breathing room you need to take a step back and look at the bigger picture. The result? Major burnout from burning the candle at both ends.
You have to break out of "just-enough thinking" because you don't need just enough—you need MORE than enough!
Think About Your B2B Long Game
To succeed as a B2B business, you need to scale with long-term growth in mind and not just your current contract. And to do that, add a few important things to your checklist:

Meet the deliverables in your current proposals
Continue to plan ahead and connect with new prospective clients to grow your pipeline
Scale your biz so you can handle multiple deals at once in the future
By taking these steps, you'll not only maintain a positive relationship with your current clients, but you'll set the groundwork for exponential growth for a win-win approach!
Build a strong foundation for your B2B business by exploring our Swagger Shop. Filled with resources for B2B biz owners and corporate side hustlers, you will find the tools you need to help you land more deals, own your personal brand, craft your corporate offer, and more! Check it out today to take your business to the next level.