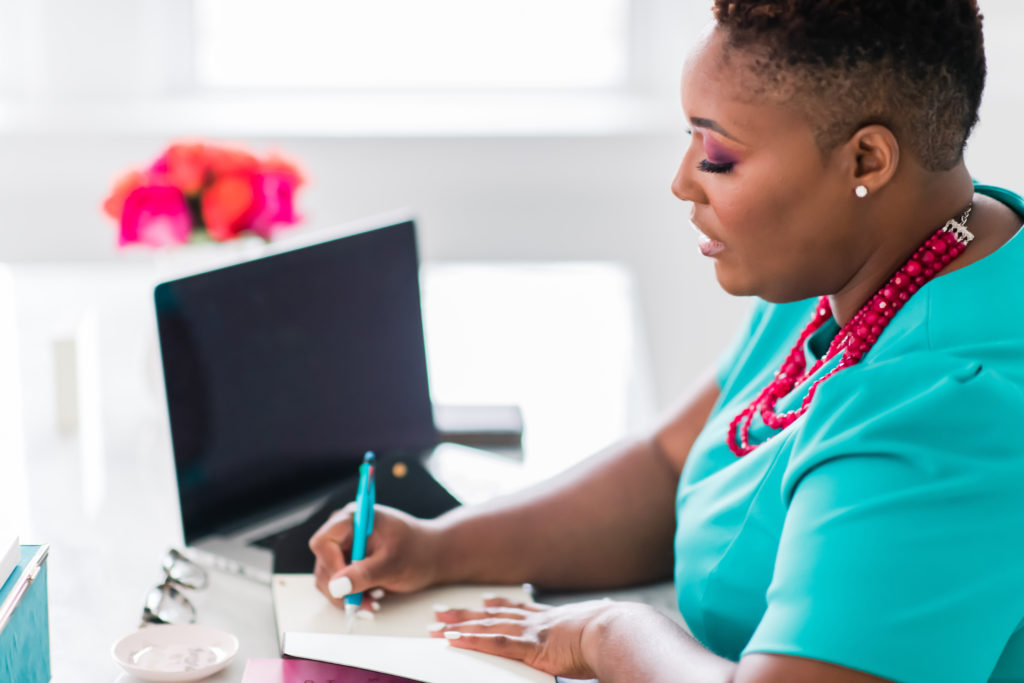 With many people working from home for the foreseeable future, it's easy to have the lines blur between work and home life. Instead of logging off for the day and jumping in your car or riding the Subway home, you're working away at your desk all hours of the day—and your desk is at home.
But for the sake of your holistic wellness and your mental, physical, and spiritual health, it's time to close that laptop and set some ground rules! Instead of bending over backward to deal with work emergencies or taking those early morning meetings, here are some tactics to help you make some space for yourself to take care of you so you can achieve greater work-life harmony!
Set Regular Hours
Even if you're killing it in the entrepreneur game running your own business or have a super flexible work schedule, be sure to set the same hours every day. You'll get into a better routine and will be more easily able to "turn off" at the end of the day. That way, you're not obsessing over that pitch deck at 7 pm instead of eating dinner with your family or bailing on outdoor drinks with your girls for a last-minute deadline all while running on an empty tank. Just remember: Your new personal motto should be, "It can wait until the morning!" When you're well-rested you can show up recharged and ready to tackle the day ahead.
Step Away from Screen Time
Instead of feeling that Zoom coma start to set in, you've got to put that phone down and shut that laptop! Besides straining your eyes and impacting your sleep, too much screen time can lower your productivity and make your work-time inefficient. More time spent online doesn't always mean you're getting more done! When your workday is over, try opting out of social media or TV and swap it out for some analog pastimes, like making a new recipe, reading a book (the old school way, not on an e-reader!), or catching up with some friends for a socially distanced hangout. That way, you can fill up your cup with things you love that don't involve any more blue light.
Make a Separate Work Space
Instead of working where you sleep and sleeping where you work, it's all about boundaries! And not just mental boundaries, but literal, physical boundaries. Create a separate workspace in your home or your apartment that is designated just for your workday. That way, as soon as you walk into the room, you can put on your boss lady hat and get to work! Having a totally separate spot—even if it's just a desk in the living room—will help you mentally decompress and detach from those looming deadlines or chatty coworkers. Be sure to always work from this space to get into the habit of clocking in and out in your head. But the occasional WFB (work from bed!) day is always encouraged when you just need a break.
Practice Mindfulness
If you have a high-stress job or just need to decompress, try looking inside yourself for the answers. Throw on a 15-minute meditation or get your zen on in an outdoor yoga class to center yourself. That way, you can stay cool, calm, and collected no matter what your career throws your way! Prioritizing your mindset over everything else will help you power through and keep things in perspective, and achieve the ultimate work-life balance you've always craved.

Need help hitting the brakes on burnout as you are leveling up your career? We've got you!
Sign up for our Career Swagger Sessions to achieve greater work-life harmony as you are slaying your career goals.