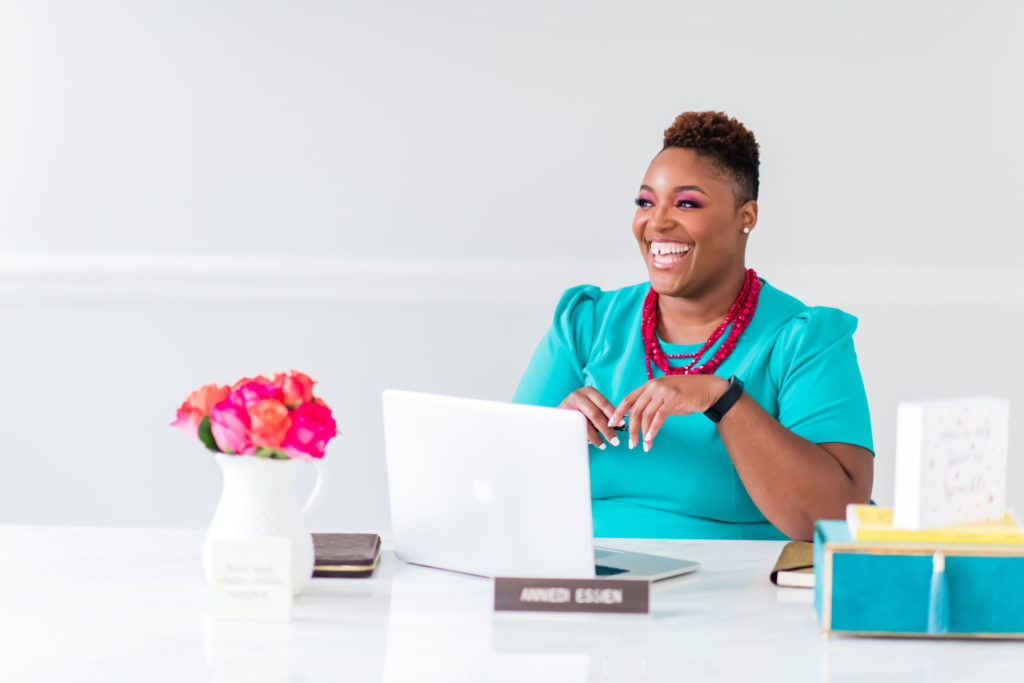 If you're in the B2B game, you know it can be tough to find enough hours in the day. Between intro calls, pitch meetings, and heads-down work time, it seems like the clock is working at warp speed! But newsflash—there's a better way to work!
Instead of trading your time for cash, think outside the box to expand your biz in new and exciting ways.
Expand Your Footprint with B2B Licensing 
Hourly consults, coaching, or live training sessions are lucrative B2B offerings—but they require you to deplete your most valuable resource: your time. These business models are all too standard for B2B entrepreneurs—and we're here to help you think BIGGER!
When you're running a successful B2B biz, you've got to break the traditional employee mindset. Instead of assuming you only get paid for the time you're actively working, expand your offerings to monetize your expertise in new ways. 
Your IDEAS are your most valuable asset! You don't have to be certified in someone else's method or use a particular approach that you learned elsewhere. Instead, lean into your own know-how and value what you bring to the table. Trust us, you've got what it takes!
Once you stop exchanging time for money, you'll open up new opportunities for your biz like B2B licensing. This business model allows you to deputize other orgs with your ideas or courses (all without having to be the one to do the actual implementation!).
How Does B2B Licensing Work?
Why do all the legwork yourself, when you don't have to? Licensing models allow you to give third parties rights to your products or services—in exchange for $$$ of course! By crafting a strategic licensing strategy, you can use other organizations' capital to help grow your biz, all while expanding your revenue streams. That way, instead of doing all of the distribution yourself, you have multiple others out there who are getting the word out about your biz.
There are a few common types of licensing models:
Royalty based. This ensures that the licensor (you!) get a percentage of your licensee's sales.
Rights-based. In this model, your licensees pay a fixed rate to have access to your goods or services.
User-based. In this situation, your licensee pays a fee for each user of the goods or services (usually used for SaaS businesses).
Take the First Steps Towards B2B Licensing
To get started, follow these steps to help monetize your intellectual capital and slay your B2B sales with greater ease.
First, you've got to dive into the top biz strategy considerations you need to address during B2B sales conversations. Licensing your products is a different ball game than traditional B2B deals—and you need to evaluate whether a licensing deal is in your best interest or not. (Spoiler: It might make sense in certain cases, but not in others!)

Next, identify what existing assets you already have that you can start to leverage from Day 1. What materials already exist that will help your content, curriculum, or coaching program accelerate your earnings by landing more corporate coin?

Last, define a set of licensing strategies. Instead of just going to market randomly, set yourself up for success! Explore the options to grow your biz and understand which is the best fit for your near-term goals, and create a roadmap to get you there.
The best part? Implementing these changes can help you make money while you sleep for limitless revenue potential! You'll develop a self-sustaining infrastructure that supports future growth so your biz is set up for success from Day 1!
Ready to start slaying the corporate game and land your next contract by identifying your personal swagger score? Take our B2B Sales Swagger Quiz to find out how to ignite your energy, find your groove and spark SALES with one of our Swagger School programs!
Please note: This article does not constitute legal advice. It is for educational purposes as it related to B2B business strategies only.