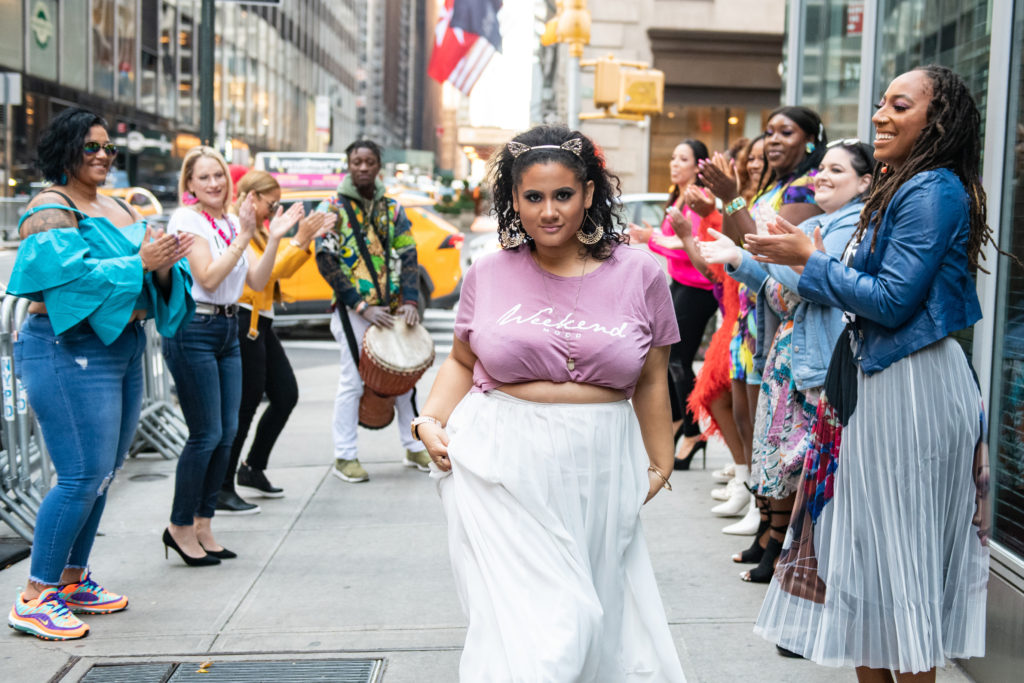 Everyone has a unique light inside them. Your strength, value, and skills are what give you the sparkle in your eye—especially when you lean in and embrace what makes you, YOU!
When you bring together all of your unique identities, it helps you find your spark. You'll be able to tap into what brings you the most joy and chase the things that make you the happiest. From starting your own business to baking your favorite cookies to fitting in your favorite workout, there's no right or wrong answer to what path you should choose to tap into your own happiness.
Whether you lean into your dream job, embrace playful living, or focus on building up your network and connections, shining BRIGHT looks different for everyone. Find what lights you up from the inside out, and pursue that path!
Now that you've found your sparkle, how do YOU choose to shine? At Idem Spark, we are here to help you set the stage for your success.
Our client Denitresse joined us for a previous Swagger School workshop on "How to Secure the Corporate Bag…as an Entrepreneur," and immediately booked a 1:1 power consult with our founder, Anniedi. She is already killing the B2B game by lining up her first major corporate contracts.
Here's what Denitresse had to say about her recent Swagger Sesh:
"I came to Anniedi, not for coaching, but because I needed legit strategy and a solid plan to shift my business from B2C to B2B. Anniedi's strategy background and experience working with some of the largest and most recognized brands on the planet were exactly what I needed to support my transition.
Anniedi was able to see and understand my full vision and didn't try to water down its complexity as many others had. As a person with significant strategy experience, it was refreshing to have a thought partner capable of seeing the bigger picture and the connections. But the real magic, and the reason I knew she was the right person to support me, was in her ability to help me break down that big picture into clear and actionable next steps.
One session helped pull me out of my own mind to better articulate my vision and align clearly on my next steps. Anniedi is a breath of fresh air. Following our session, I had a huge sigh of relief, before pushing forward with my new crystal clear direction."
Will you be next in line to do your happy dance? Swagger gets results.
If you're ready to make bold moves with swagger, book a Swagger Sesh today!