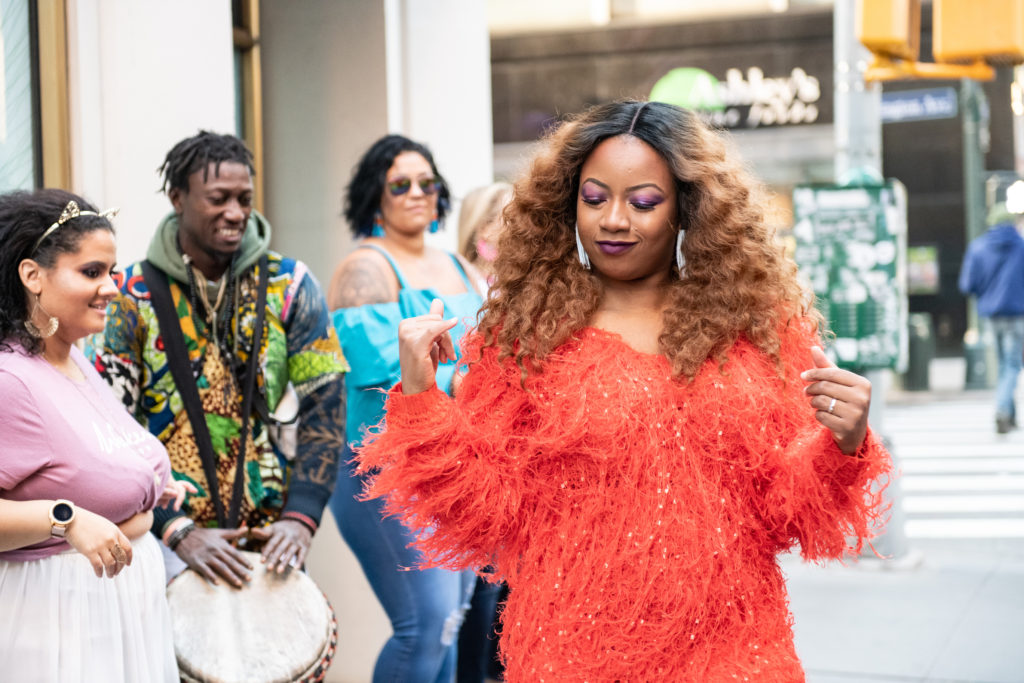 Swagger plays a huge role in your holistic health. When you feel your best, it's easier for you to crush goals in other aspects of your life, too. From trying new workout classes solo to negotiating to get paid what you're worth to reaching out to an acquaintance to grab a drink, having your swagger on lock is a major way for every area of your wellness to shine.
If you're looking to jump-start your swagger this year, here are a few easy ways you can feel a little more confident and take this important step in your wellness journey.
Savor Your Success
There's a lot of noise right now about resolutions and quick fixes that can drown out your one true voice. So what do you really want? This is your year to get clear on what's important to you by defining success on your own terms. Life is about more than looking great on paper. Give yourself permission to measure what matters most and think beyond the scale. When was the last time you took a moment to celebrate your wins – big or small? Honoring your joy is the secret to leading a more healthy, wealthy, and fulfilling life.
Embrace Your Signature Style
A lot of times, looking good means feeling good. That's why it's time to show off your personality from the outside in! Wearing clothes that make you feel fierce will help you get that extra swagger in your step that you've been looking for. Whether that means you want to rock a dress, blazer, and heels like the rockstar exec that you are or feel more confident in jeans and flats, pick and choose pieces that reflect who you really are. That way, you're dressing for YOU instead of dressing for how you think you should look. Embracing your spirit with the right clothes is an easy and quick way to kick-start your swagger!
Lean on Your Sisterhood
Confidence isn't a solo game! While it might seem like everyone is confident in their own right, it really takes a village—for every confident woman you see, there are a dozen other women lifting her up and making her feel like a queen! Instead of feeling like you'll never find your confidence, tap into your network of like-minded women around you. Whether that's your coworkers or mentor at work, your besties, or even your sister, mother, or aunt, lean on the relationships you value most. These women know you almost better than YOU know you, so they'll be able to help you show off your best qualities with all the confidence you need!
Prioritize Self Care
You'll never find your swagger if you aren't in the habit of putting yourself first. Feeling confident and shining bright is all about owning who you are—so you need to take care of her! Set aside time for yourself to do whatever form of self-care that you love. From a fresh mani to a meditation session, self-care can be whatever YOU want it to be. Just choose something that helps you relax, recharge, and recommit to being the most confident version of yourself!
Let Your Sparkle Shine
Confidence and swagger really boil down to one thing: letting your inner sparkle shine BRIGHT! Instead of acting how you think you're supposed to act, just be your authentic self and people will flock to you. This is your moment to tap into what makes your soul sing. Embrace the things about you that you love and show them off proudly to other people! Stop shrinking away and dimming your light, and take your time to step out into the spotlight to show off what you have to offer. 2021 is your year!
Looking to amp up your swagger for the new year? Learn more about our Career Swagger Sessions to start your swagger journey!