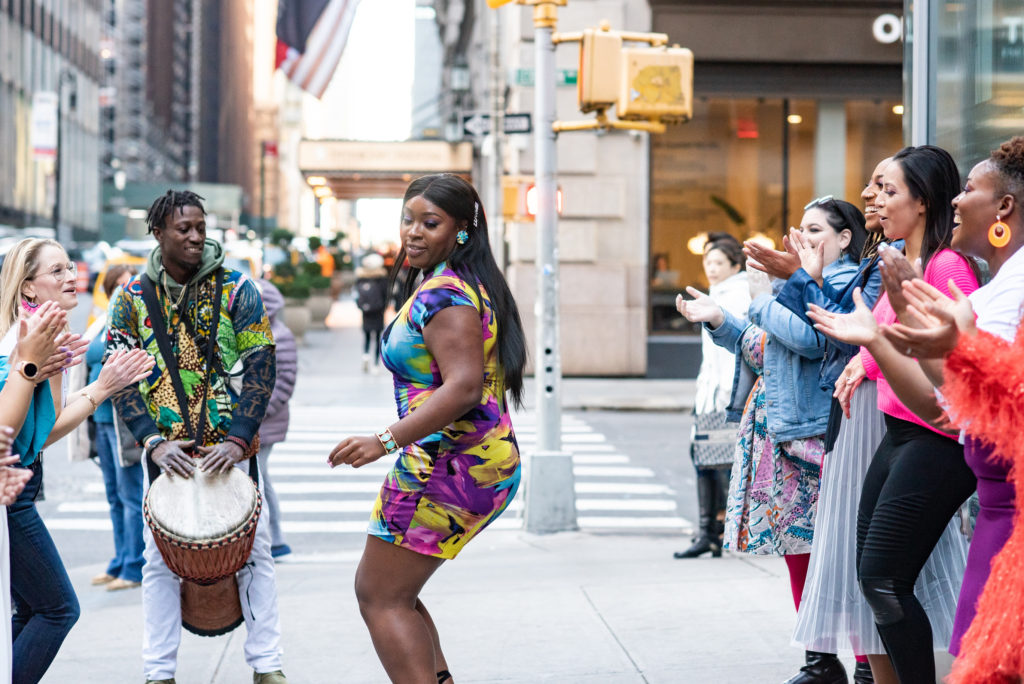 When it comes to self-care, it's time to start thinking bigger than a face mask or a bubble bath. And while there's nothing wrong with a little spa night at home, every rockstar likes to relax in her own way—and we're here for it! Instead of falling into the same old cycle or just avoiding self-care altogether, uncover your true self-care love language—and get to treating yourself!
Pampered & Proud
Imagine you're feeling down or just need a little "me" time. If the first thing that pops into your head is "Manicure and pedicure!!" then you're probably pampered & proud—and there's no shame in that game! Every queen needs a little help to get her sparkle on and make sure her crown shines bright! But why wait for your birthday or a special occasion for the royal treatment when you can celebrate yourself a little each day? Taking some time out of your hectic day-to-day grind to treat yourself to some traditional self-care, like a facial, massage, or other spa-like experience, is the perfect way to unwind. Add some aromatherapy, an eye mask, and a glass of wine and you'll feel instantly recharged and ready to tackle anything.
Meditation Maven
If your middle name is Superwoman, it can be hard to carve out space to take care of YOU. And in times like these, you are probably feeling all the feels. Spend time opening your heart and mind to what the universe has in store. If you love popping in those headphones for a quick 15-minute meditation or find your zen in an hour-long yoga class, you're the epitome of a meditation maven! Sometimes starting a new wellness journey will stir up old wounds from unhealed grief or past trauma. Destress in the only way you know how: by looking inward and, if you need it, reach outward to ask for help. Do some soul searching and get in touch with everything around you to achieve that ultimate calm and contentment you've been looking for.
Endorphine Enthusiast
Have you already memorized all the dance moves to Lizzo's latest music video? We're with you, sis! If your idea of a good time is spinning your way to success while riding your Peloton, you're definitely an endorphin enthusiast. While some people cringe at the idea of working out for fun, you love to get your blood pumping, your heart rate working, and the sweat dripping to de-stress and work off anxious energy—and to be the best version of yourself. Be sure to give yourself grace if you're recovering from injury and remember to pace yourself if you're just starting a new workout routine after a period of inactivity. Hitting the gym releases all those happy chemicals in your brain to will calm you down and help you unwind, making it easier to tackle anything life throws your way.
Lady of Leisure
If you are the official president of your neighborhood busybody association, sometimes, a night of Netflix, pajamas, and popcorn on the couch is just what the doctor (or Olivia Pope!) ordered. Kick back, relax, and unwind by doing a whole lot of nothing. Sometimes self-care is just about taking a load off and vegging out, so you can turn your brain off for a bit. And that's totally ok! If you're totally over being a Zoom zombie and can't bear to binge-watch another Hulu drama, don't be afraid to skip the screen time! Break out an adult coloring book or crack open that book that's been gathering dust on your nightstand to clear your mind and take it easy for a few hours (or few days—who are we to judge!) so you can find your bliss.
Put yourself first and prioritize self care by booking a Swagger Sesh today!