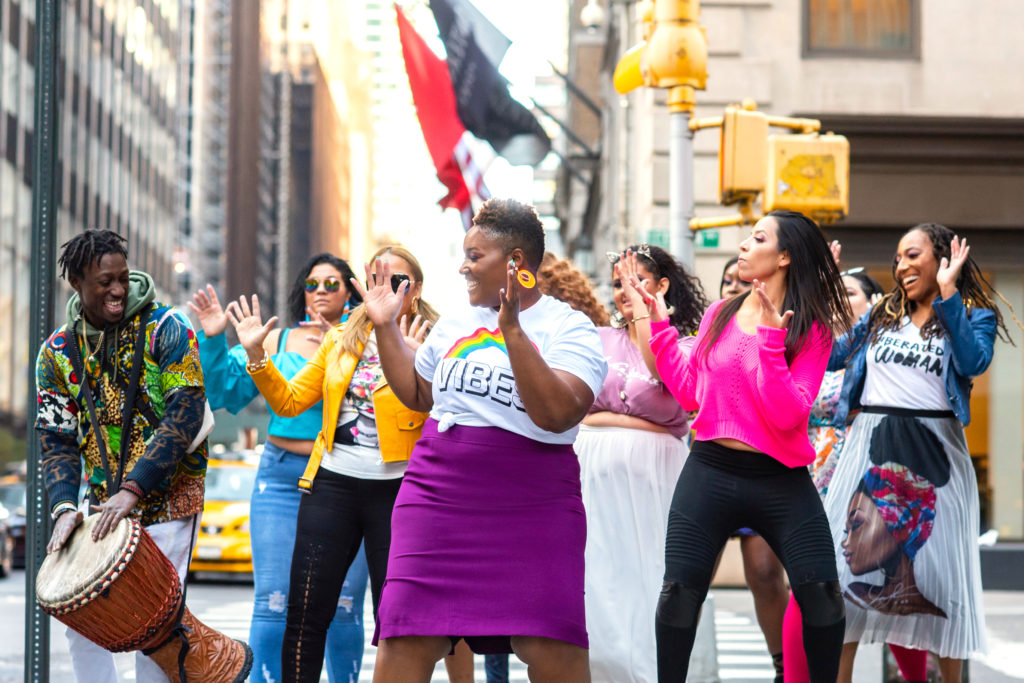 Are you ready for a change, but you just don't know what? Well, look no further because Idem Spark is the holistic health game changer you've been longing for.
Take your wellness journey to the next level with our monthly membership program that helps you put yourself first. Our Dream Team of wellness advisors will help you prioritize your well-being in every aspect of your life, from work, to fitness, to social relationships. You have everything you need inside of you to make your career and health sustainable, and we've created a space where you can unleash your inner rockstar. Idem Spark gives you the playbook you need to unlock your fierceness.
Life is a song, your body is your instrument, and it's time to learn how to play it like no one's watching.
1. Take The Guesswork Out of Wellness
With Idem Spark's complete wellness membership, you'll learn a whole new way to care for yourself with our Mind, Body, and Swagger framework. Our Dream Team will guide you through every stage of your wellness journey to help you build the foundation you need to get your sparkle back.
First, we'll help you level up your mindset. Shift your paradigm and create a new vision of the type of leader you want to become. This will help you tackle anything that comes your way and give you the foundation you need to crush your career goals while amplifying your health.
Next, get moving in the direction of your dreams. Hop off the hamster wheel and onto the fast track! After your mindset is taken care of, our team will help you embody your goals. Take action by designing your personalized wellness plan that will help you focus on your self care, boost your energy, and fuel your journey.
The final stage is all about swagger, where you'll make bold moves towards your goals. We'll help you own your fabulosity and embrace the ability to redefine success on your own terms, because you truly know your worth. Find the confidence you need to put yourself in the driver's seat of your health and your career.
At every stage, you'll have a customized plan to help you break down the larger journey into bite-sized, actionable steps so you never feel overwhelmed or unsure of what to do next.
2. Mastermind Group of Rockstar Women at Your Back
Besides our wellness advisors, you'll also get to meet like-minded boss ladies who are working towards the same wellness goals. Connect in our private Facebook group with this five-star network for the support, motivation, and accountability you need to kick-start your transformation.
Your fearless leader and Founder, Anniedi Essien, combines her corporate wellness executive background with women's leadership development to equip you with a wealth of guidance and tools to propel your transformation. Plus, the mastermind connects you to fellow rockstar women in leadership who will share insights from their wellness journeys to help you overcome any obstacle. It doesn't have to be lonely at the top—which is why we're giving you a team at your back cheering you on. We break through boundaries together.
3. Nine Signature Essentials of Total Health
Wellness isn't just about eating salads and working out every day. That's why we've developed our signature Ka-Isang Method that covers the nine essentials of total health. It will help you demystify everything about how to care for yourself, so you know exactly which areas you need to tackle first. Our evidence-based method is rooted in cutting-edge research on human flourishing, so you can cut through the noise and achieve greater harmony between work and wellness.
This isn't a one size fits all approach to wellness. You need to take into account every building block, like career satisfaction, social connections, meaningful purpose, and playful living, because everything works together to impact how you feel. By evaluating your health holistically—instead of focusing solely on your physical health—you'll be able to achieve your wildest dreams and accomplish anything you put your mind to!
4. Amazing Rewards & Premium Prizes
Idem Spark isn't about all work and no play. While you put in the hours and do the inner soul searching to rock your wellness journey, we're also there every step of the way to provide support and help you treat yourself.
Our Rockstar Experience Retreats will help you find your swagger and treat yourself to some much-needed "me" time. You'll also have the chance to win a one-on-one consultation with our professional stylist to help you nail your signature look so you can rock that next board meeting or ladies night with a little more pep in your step!
All Idem Spark members get a special members-only discount for all of our virtual events, so you can hear from guest speakers across industries. Learn how to put your own wellness first with curated power tips, right from a multi-disciplinary team of top advisors. VIP members get an all-access pass to our virtual events so they can tune in for much-needed sparks of inspiration along the way.
If you're ready to experience the benefits of Idem Spark for yourself, sign up today! We can't wait to meet you.