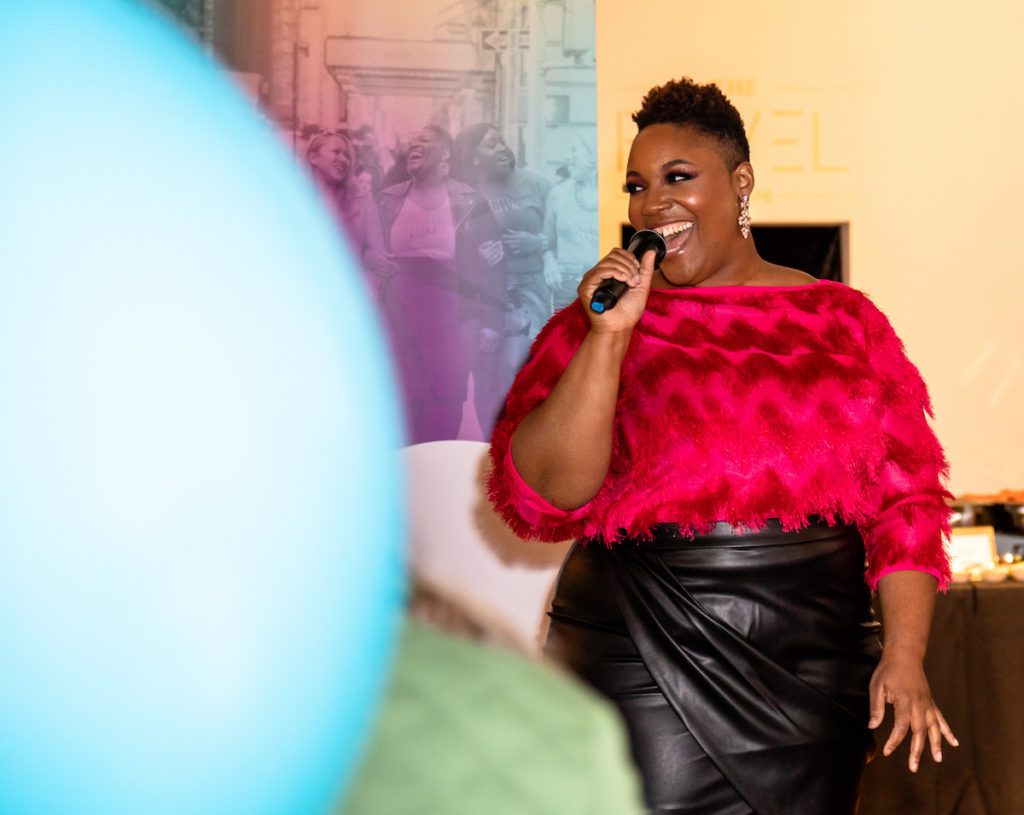 On January 18, 2020, Idem Spark hosted a very special launch event and after party for the Oprah 2020 Vision Tour in Charlotte. We celebrated the best of the local wellness scene by giving launch attendees a sneak preview of our exclusive Rockstar Experience. Guests enjoyed a taste of healthy, delicious gourmet dishes featuring global flavors prepared by our private chef, beauty and style tips from our glam squad, CHAKTI yoga dance demo and amazing giveaways featuring high-end, boutiques and premium prizes.
Boss ladies got the five-star treatment hand delivered by our presenters, who shared tips and tricks on how to discover your wellness groove, rock your unique swagger and glow from the inside out. Check out a few snapshots from the festivities below!
Want to get a glimpse of all the action? Check out the launch party highlight video below!
An incredible time was had by all at this wellness extravaganza! Raffle winners took home spa parties, clean beauty, fitness passes, personal training sessions and more to start the New Year right. This launch event could not have been made possible without the tremendous support of our amazing partners. Together we are fueling the movement to empower women to live their best lives. Warm thanks for the generous prizes to:
Aillea Charlotte
CHAKTI Yoga by Essential Thrive
Charlotte Yoga
CorePower Yoga
Jami Masters School of Dance
MADabolic
Omega Sports
Queen City Beauty Group
YMCA of Greater Charlotte
If you missed out on the launch, we look forward to seeing you at the next event. Stay tuned!