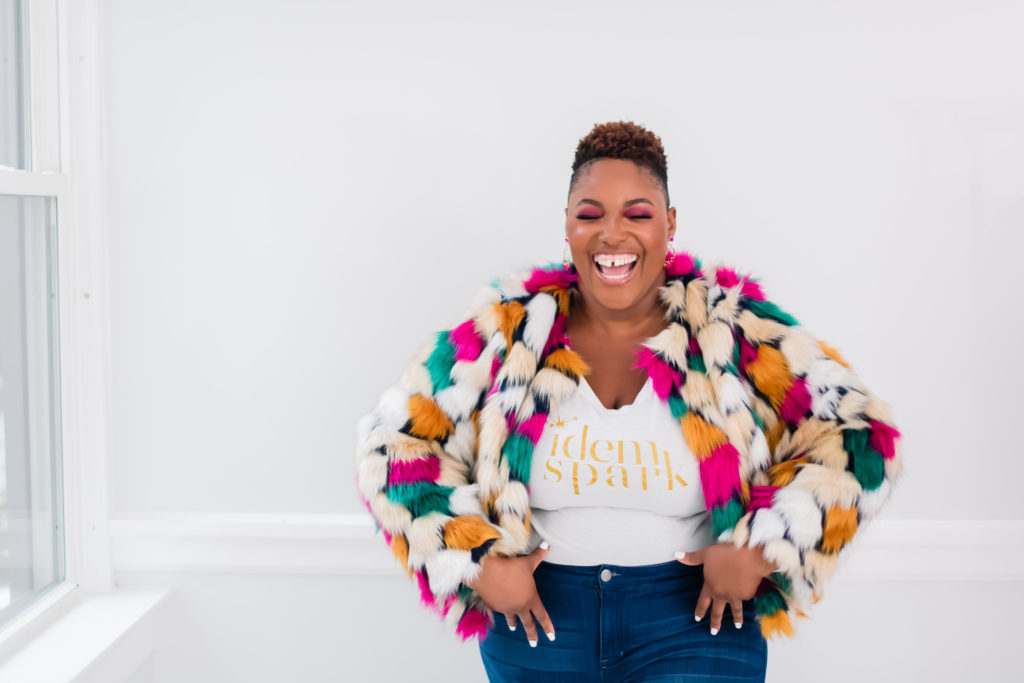 The Idem Spark membership program is FINALLY here! Our wellness community for ambitious bosses opens up on September 21 so you can start your transformation and get the sparkle back in your eyes.
Here's everything you need to know.
Get Guidance From our Dream Team
Our team of wellness advisors teaches rockstar boss ladies how to slay all day. From reenergizing you to crush your career goals to giving you the motivation you need to hit your fitness goals, our team will help you break through any boundary! Get unstuck with a Wellness Groove strategy consultation or book a one-on-one Career Swagger strategy consultation to fire up your fierceness.
Our Exclusive Ka-Isang Method Makes it Easy
Accelerate your career growth, flourish at work, and prioritize your wellness with our cutting-edge approach based on leadership development and well-being strategies for success. By breaking down the steps to wellness by Mind, Body, and Swagger—including career satisfaction, playful living, mental health, and social connection—you'll get the tools you need to level-up for total health.
Network with our Rockstar Community
It doesn't have to be lonely at the top! As an Idem Spark member, you can have real conversations with real women about your health and wellness. All of our members get exclusive insider access to our Facebook group, where boss ladies of all shapes and shades can connect with one another and provide motivation, advice, and inspiration for each other's journeys.
Lock in Exclusive Founding Member Pricing
For a limited time, we're offering exclusive pricing for our Founding Members. Get access to all of our Idem Spark resources, like our Mastermind group, Member Playbook, biweekly Mastermind Jam Sessions, and exclusive Rockstar Experience Workshops—all for just $499 per month!
Or join our VIP program for all of the great membership perks—plus two Wellness Groove strategy consultations for more personalized support and an all-access-pass to each of our free virtual events.
Life is a song. Your body is your instrument. Play it like no one is watching! Get started today with a Swagger Sesh.