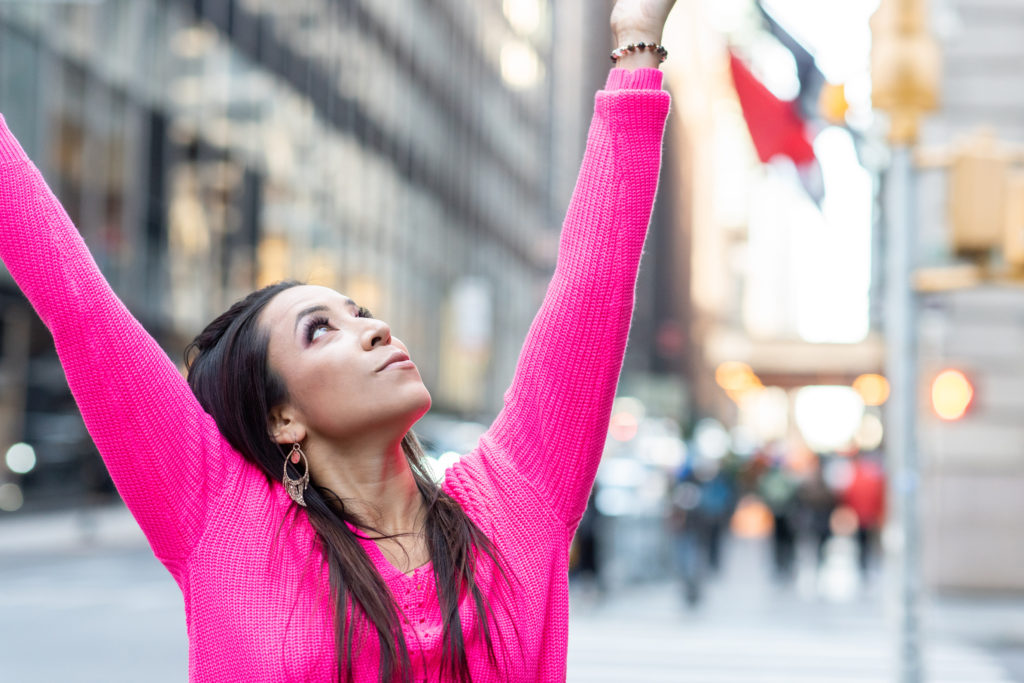 Between work responsibilities, family obligations, and everything in between, it can be hard to carve out "you" time. When you start to deprioritize connecting with your inner self, it's easy to fall out of touch with what lights you up.
But instead of just running at high speed on a treadmill that never stops, it's time to pump the breaks! Slow down so you can evaluate what puts the pep in your step, adds sparks to your fire, and really puts the sparkle back into your eyes.
If you're feeling at a loss for how to start, don't worry girl! We've got you. Take baby steps to connect with your inner essence and start putting yourself at the front of the line.
Honor Gratitude Through Journaling
Every day, no matter how small, there are things that fill you with gratitude. From waking up in a body that is strong and powerful, or the love you feel from your family and friends, or a career that fulfills you, there are small daily moments that remind us how lucky we are. Instead of those moments flying by you, set aside time each day to honor and celebrate the things in your life that make you feel optimistic. Whether you jot down notes every morning with your cup of coffee or you close out each evening with some bedside journaling, do whatever works for you. Just take a few precious moments out of your day to commemorate all of the things that bring you joy to help shine a spotlight on what's most important.
Celebrate Stillness with Meditation
In our go-go-go lifestyles, it's easy to avoid sitting with stillness—but being still is one of the best ways to connect with your inner self. Instead of always staying busy, block off some time to turn inward with meditation, and connect with yourself on a deeper level. If you're a beginner, using a guided meditation app like Headspace is a great way to dip your toe instead of feeling overwhelmed. Connect with your breath, clear your mind, and build that deeper connection with the real you.
Set Your Intentions
Intention setting is a powerful tool you should add to your toolbelt! Use intentions daily, weekly, or even monthly to help you focus on the things that are truly important to you. You can choose grand, high level intentions like "I will make mindfulness a part of my everyday life," to something more actionable like "I want to focus on nutritious eating to fuel my body." Whatever you choose, make sure your intention revolves around who you want to be and how you want to impact others. Focusing on these two things will help you better connect with your true and authentic self.
Focus on Gentle Movement
Your body and your mind are so deeply connected, so you can't look at one without the other. While you're on your journey to connect with your essence, try incorporating loving and gentle movement to help you experience it in a new way. Try meditative practices like yoga that will help you blend together your intention setting, gratitude, and meditation—all while seeing how it connects with your physical body. If yoga's not your thing, no worries! Opt for a walk, a bike ride, or whatever it is that lets you tune into your body and YOURSELF, and tune out all the extra noise.
If you're looking to start your own spiritual journey, book a Swagger Sesh today!