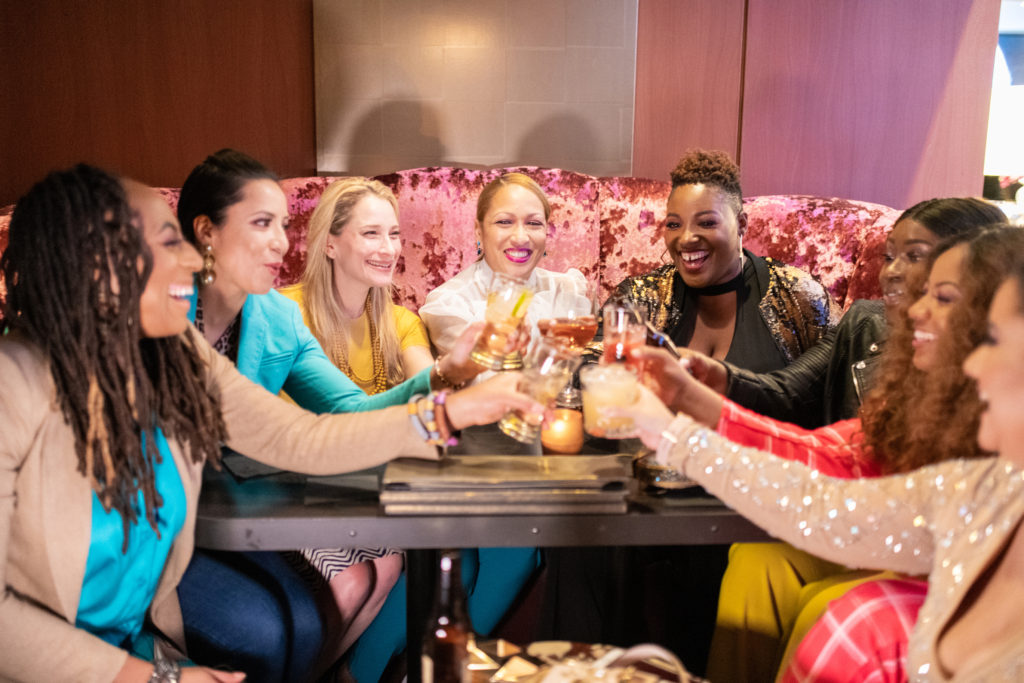 The world's starting to open back up (finally!) and that means one thing: more socializing! But do you feel like your friend group has dwindled during the pandemic, and you find yourself going to text your girls—but they've all moved away or are already busy?
You're not alone. Nearly 16 million people moved during the pandemic, which means friend groups are spaced out across the country and around the globe, even more than they used to be.
If you're looking to expand your local network with some new BFFs, keep these tips in mind!
Reach Out to Your Network
You probably have friends of friends (or friends of friends of friends…) who live in the same city as you and are looking to expand their network, too. Have your mutual connection connect you via email or even Insta so you can set up a happy hour or a workout class with other people in your area.
Get Involved
Join a book club, find a local church, start an intramural sports team, or find a branch of a volunteer organization you love. The more you put yourself out there, the more people you'll start to meet.
Try New Things
If you've always wanted to take a photography class or start yoga teacher training, take this as your sign! Expanding your horizons helps you meet like-minded people who like the same things as you—that way, you basically have a built-in pool of potential friends!
Say "Yes!" to Adventure
No one ever made friends sitting at home alone! If a coworker invites you to after-work drinks or someone from your gym suggests trying a new workout, always look at it as a chance to strengthen your friendships. The more you put yourself out there, the easier it is to meet people!
What're your best tips for finding new besties? Tell us in the comments!