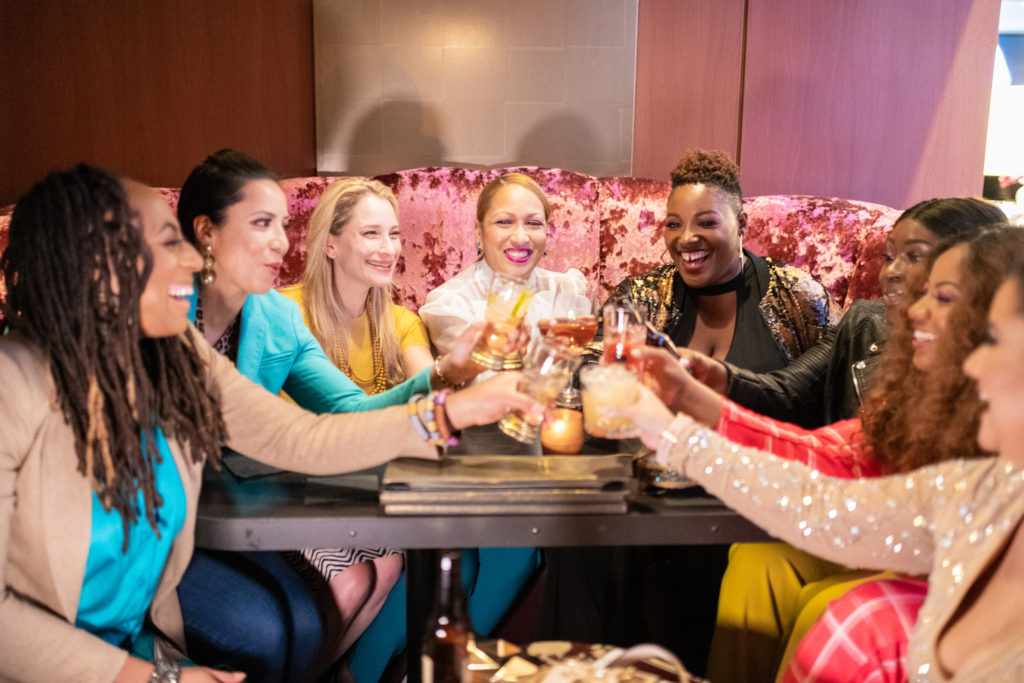 Chances are, that whether you're a social butterfly or a natural introvert, you are craving some time spent with others. This period of quarantine has made us all long for quick catch-ups with coworkers, casual lunches with friends, weekend trips to see family, or quality time with your BFF over happy hour.
Elect to connect and learn how you can cherish your time spent doing what you love while not feeling bad about a lights off at 9 o'clock lifestyle.
Break Out Your Competitive Side
Plan a virtual game night with a group of girlfriends. There are a ton of great options online, or you can create your own trivia to see how well you know each other. You can also pick a game that will show off your extensive pop culture knowledge of that favorite TV show or celebrity. You'll share some laughs, have fun, and enjoy quality time spent with your crew.
The (Netflix) Party Don't Start 'Til I Walk In
Plan a Netflix party with a friend, family member, or significant other. Going to the movies may sound like an ancient concept at this point, but can easily be amended to fit the current way of life. Watch a Netflix show or movie with the browser extension Netflix Party. It's super easy and lets you laugh along at your favorite rom-com or feel comfortable on the couch during a fast-paced thriller. Netflix parties are a great way to change up your TV routine!
Check In, Time Out
Your office likely provided a great space for water cooler chats or desk drive-bys to help you take your mind off work and touch base with colleagues. When working from home, finding ways to check in with your coworkers may take a little more planning. Set up a weekly meeting with one or more colleagues that may not be on your team. Reserve 15 minutes to chat about your weekends, what you've been up to, or your best banana bread recipe.
Pump Up the Volume at Swagger School
Welcome to your new favorite corner of the internet. Idem Spark has a strict VIR policy: Very Important Rockstars only. In our Swagger School virtual events, you can connect with an inclusive group of women of all shapes, shades, and sizes that are owning their wellness and leveling up their careers. (Ok, sold!) Pass the velvet ropes and start celebrating all types of women, including YOU!