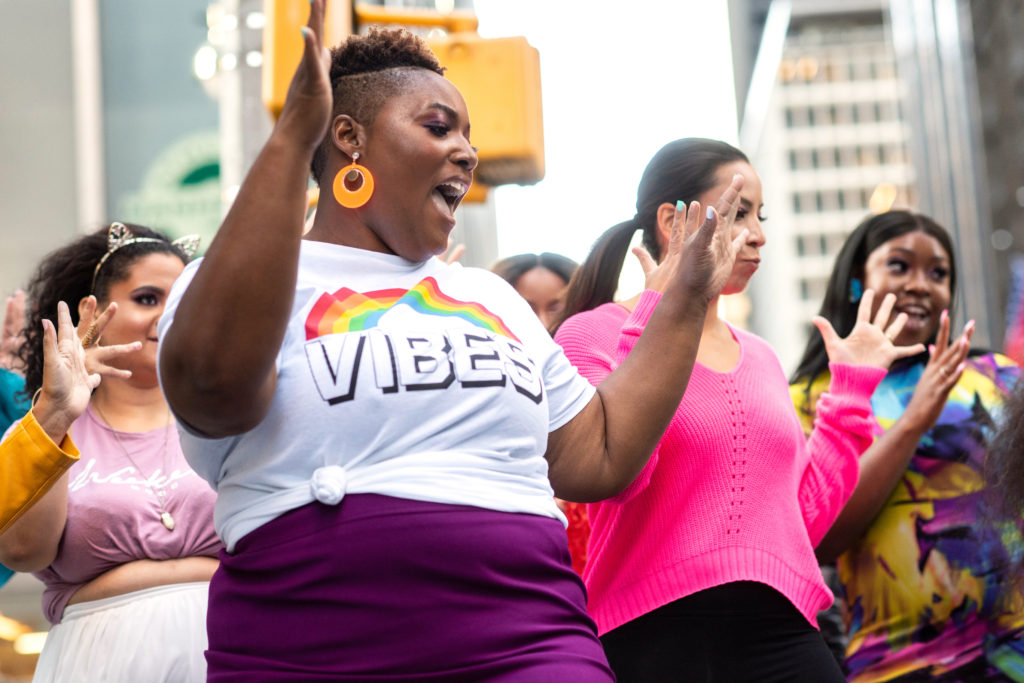 Good morning, rockstar! Starting off your day on the right side of the bed is essential to bossing up and intentionally leading your life. Setting yourself up for success creates mindful and positive habits during your waking hours that help you achieve your goals.
Check out our tips for a morning routine that matches your swagger.
Power Playlist
Power up your morning with a perfectly curated motivating playlist. Try Spotify's popular playlists like, "Daily Lift," "Mood Booster" or "Feelin' Myself." Or, get creative and pull together your favorite anthems old and new. Pick your favorite jams from different stages of your life to bring you back to all your star-power moments. Don't forget to include your current chart-toppers to help step into your power and own the day!
Get Movin'
Working out first thing in the morning has great benefits, like mindful eating throughout the day, checking something off your to-do list early on, and getting your blood pumping right off the bat. However, if that's not your thing, don't sweat it—we all have a different fitness flair. Take five minutes for some easy stretching, a quick yoga flow, or a quick walk around the block. Low-impact movement can be helpful to clear your mind and get your circulatory system going for continued benefits all day long.
Morning Mindset
Getting your mind right and doing a vibe check-in can make all the difference as you move through your day. Trying starting with a personal affirmation. Affirmations are proven to translate into real-time confidence and power. Idem Spark's founder, Anniedi Essien, loves "I can do all things," and "I am beautifully imperfect, yet marvelously fierce." You can also try "I will be present in every moment," "I choose to be happy and completely love myself today," or create one that resonates with you. Don't forget to do your power pose while saying your affirmation with confidence!
Don't wait, treat yourself!
Start off your day with something that makes you smile. Having something to wake up to that you're excited about will make you look forward to getting out of bed. This could be grinding your own beans for a premium cup of coffee or seeking out a recipe for an extra special breakfast. A refreshing smoothie, decked out oatmeal, or insta-worthy avocado toast will have you dreaming of the possibilities of each new day. Or, if you're in need of an extra pick-me-up, take our Wellness Groove Quiz and get a free treat!
No matter which of our tips resonates with you, start slow. Integrate one of these tips into your morning routine and see how it changes the way you show up for yourself throughout the day. Continue to build out a routine fit for a rockstar with these strategies designed to help you live the life you've always envisioned.
Book a Swagger Sesh today to kick-start your confidence and own your morning routine!